Crypto Miner Repair Services
1.Please check to confirm whether it is during the brand warranty period

According to the brand of your mining machine, go to the official website to check.
2.If you need to confirm the approximate maintenance costs with the staff: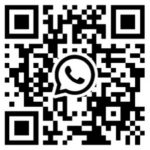 Online communication
Conference communication
Antminer repair price list by component
Hashboards are $250 each.
Control boards are $250 each.
Fans are $29 each.
Power supplies $250 each.
Initial testing fee: $50 per MINER
A label: $75
Goldshell repair price list by component
Hashboards are $150 each.
Control boards are $150 each.
Fans are $29 each.
Power supplies $200 each.
Initial testing fee: $10 per board or PSU, $30 per MINER.
A shipping label: $50.
Scrapped machines will not be repaired
When your miner breaks down, it's not just harmful to your overall investment, but it also sets you back from earning cryptocurrency. Because of this, it's vital that you know where to turn to get it back up and running reliably. Fortunately, you've come to the right place for ASIC and Antiminer S9 miner repair services.
BT-Miners offers crypto mining repair services for our customers' mining tools. The products we offer can be relatively complex to use and take care of. That's why we support both our customers and our products by offering this dependable, comprehensive service. We can repair several popular brand miners like Bitmain, Innosilicon, Goldshell and Whatsminer. Each of these manufacturers are the at the top of the industry and prove to be the most effective and efficient in mining, whether it be BTC, ETH, or LTC/ DOGE. When it comes to supporting our customers, we stop at no expense.
What Is a Crypto Miner?
Crypto currency mining can be a hard, painstaking process that takes time to master. However, it can also be incredibly rewarding and lucrative. The main benefit of mining is being able to earn currency without having to put down money to get it. The ways you can earn this currency differ; one way, for example, is by validating crypto transactions onto a blockchain network. But put simply—a crypto miner gets rewarded in crypto by completing certain types of work. Our customers usually only put money down on our mining products and on any crypto miner repair services they may need
Why Get Your Miner Repaired?
Miners are expensive pieces of equipment. For many, mining is an investment for the future. Most miners don't just sit idle, waiting for you to use them. Most are constantly working hard to mine the cryptocurrency of your choice, and for that reason, can run into issues such as overheating and damage. That's where our crypto miner repair services come in. We want our customers' products to last. The way we help is by providing services that can diagnose and repair the issues plaguing your mining hashboard. Whether you have 1 rig or a whole farm, we can help keep your equipment running smoothly.
You can contact us to learn more and ask questions. We can't wait to assist you in achieving your cryptocurrency mining goals.

Creation completed
Please ship your machine and upload your tracking numbers to us within 7 days. The detail of repair is waiting for you in the "Repair orders" in My account.